Swahili
Swahili is a pretty interesting language. There are no genders really, instead there are classes which act a bit like genders. The construction of person, tense and tone is all very compact. If you can keep words compartmentalized well enough into their classes it can be easy to use (note if).
Fun Mnemonics for sentence structure.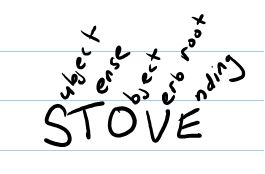 You jumped on me.
uliniruka
U-li-ni-ruk-a
U (you, singular) and ni- (me, singular) are both based on the people/animal class which allows for first, second, and third person referencing in both singular and plural whereas most of the classes only have singular and plural. -li- indicates past tense. "Ruka" means to jump.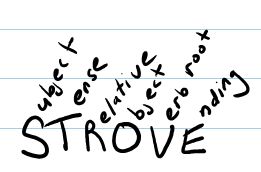 The thing that you jumped on.
kitu uliyokiruka
kitu U-li-yo-ki-ruk-a (?)
-ki- and -yo- bits depend on the class, the -a at the end simply indicates a normal statement.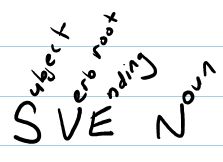 (You, please,) jump the pillow.
Uruke mto
U-ruk-e mto
-e ending indicates a request.
Pronunciation:
Much simpler than english. Pronunciation is vowel-based (you need a vowel sound to pronounce anything) and is always consistent.
Musings
Huffman Coding is an interesting concept in the creation of coded languages which formulates a way to express things it encodes compactly. Coming to Swahili from the somewhat more consonant-vowel-spelling centric language of English I immediately was struck by the brevity of most Swahili words that you use on a daily basis.
Nouns, verbs which are relevant here are short:
kuja: to come
kupa: to give
kuita: to name
kuruka: to jump
kulete: to bring
Kuota: to dream
Ndo: bucket (these are everywhere)
Mto: pillow
Some are similiar
Kuona: to see
Moto: fire.
Joto : heat
Sometimes it doesn't hold of course:
Zaidi : More
Might be fun to run some statistics on languages and their variable lengths of words. I'm sure thinking has been done on this. The language is significantly smaller than romance languages you have to fudge an amazing amount of words and concepts with a combination of english and existing words. I'd like to see some studies capturing language general language specificity too. note to self.
Kenya and Tanzania
Gross differences of Kenyan and Tanzanians that I had noticed given three-four weeks in their respective cultures:
Tanzanians don't discourage weight gain, significant weight loss is culturally sickly, Kenyans run a lot.
Tanzanians collectively have a drinking problem in older people, Kenyans might too.
Tanzanians think running is funny.
Kenyans speak more English and less culturally rich Kiswahili (according to TZians). Calling someone's Swahili "Kenyan Kisw." is an insult and it means they are thinking in English and translating to Kiswahili reversing the adjectives and things.
Tanzania is quite a bit poorer. Tanzania has no Trash Collection (not sure about Kenya) and so has MAJOR air pollution issues. (P.S. Air was at least partially a result of dry season)
Tanzanians are more ethnically diverse with a deep mix of Seventh Adventist (Saturday sabath), Islam (Friday celebration) and Catholicism & Pentecostal (Sunday), among others. When I was in Kenya I only really saw one family and they were devout Catholics. Tzians have a very peaceful history and coexist amazingly well with unperturbed democratically rotating religions of Presidents (Rais). The first president was Christian and encouraged schooling but the Muslim population discounted his efforts until the next term when a Islamic Rais was elected.
Both countries have Sisal (rope plant).
Both countries drive on the left.
Both have beautiful national parks and share wildlife though I haven't seen much of that yet. Kenya seems to have more trouble managing the wildlife due to significant crossing of private land during migration. Tanzania actually owned all of its land not too long ago, now they give out land on 90 year deeds. Tanzania seems to have a preservationist instead of conservationionist approach to wildlife reserves. Tanzanians seem less concerned about poaching though I only have a few people concerned with this in either culture.
Tanzania is perhaps more libertarian. I suspect it has to do with the many religions and the success with peaceful coexistence and painless (compared to Kenya) departure from colonialism.
Dar Es Salaam doesn't have a shantytown like Nairobi (according to our first volunteers who met us there).
I hadn't reflected about this in quite a while (note that the above was written a few weeks after I arrived here). I will consider some more national and cultural differences and post them as I come up with them. I can't wait to go back to Kenya. I also look forward to chatting with Willis at length over Skype, so far that hasn't been possible (hint).
Up next on the blog is a delicious list of fruits that I have enjoyed so far as the fertile season has progressed throughout the country
The contents of this Web site are mine personally and do not reflect any position of the U.S. Government or the Peace Corps.